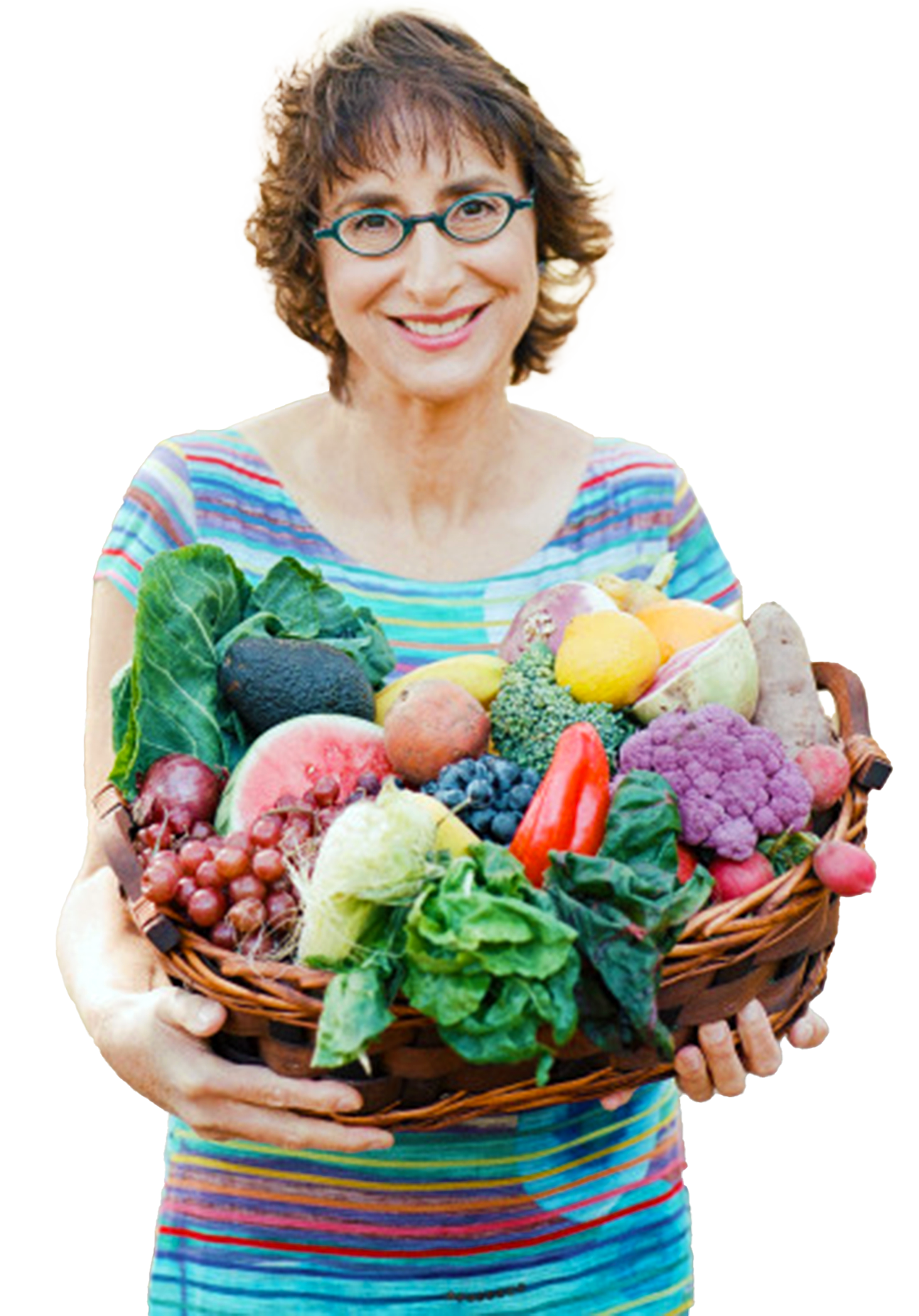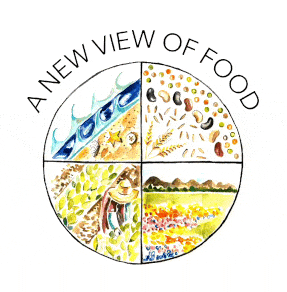 DEBRA SHAPIRO, MD, FACOG, DipABLM
Board Certified in Obstetrics and Gynecology and Lifestyle Medicine; Vegan Lifestyle Coach and Educator and Certified Health Coach 
HELLO, ALL YOU WONDERFUL PLANT EATERS AND SOON TO BE PLANT-EATERS! 
I help people regain control over their health
Market tours
Debra takes you shopping for groceries
Events
Available for talks/private lunch and learns
Personal Services
Private, home-based services for personalized care
VIP Day
Kitchen makeover, market tour, creating meals
The Pregnancy Advantage™
Get physically and emotionally prepared for pregnancy
What Is Health Coaching?
When you sign up to receive health coaching, you are gifting yourself a safe and supportive time to get curious about how healthy you could actually become. A certified health coach is trained to help you discover what you want, why you want it, and then gently guide you toward the goals you set for yourself. We are the masters of behavior change.
Who Would Benefit From Health Coaching?
The most important qualities I look for in a client are curiosity and a willingness to make dietary and lifestyle changes. Health Coaching is really beneficial for folks who have a desire to improve their health, but who just haven't been able to make positive behavior changes that last. If reaching your health goals has remained elusive, but you feel you deserve to live a long, healthy and happy life, Whole Plant Food Health Coaching can help.
Upcoming Conferences featuring Dr. Shaprio
Be sure to get your tickets while they are available.
Get my FREE eBook, Why Eat Plants?
Don't Wait Any Longer. Start Forging Your Own Path Today!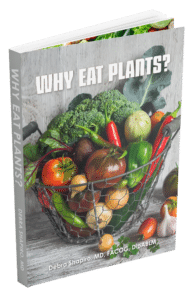 Please sign up to my mailing list to receive periodic updates from A New View of Food and receive my gift to you my ebook, "Why Eat Plants?" In the first chapter, I give three perfectly good reasons to eat mainly plants as opposed to animal products. Chapter two is a practical step by step guide to making the transition from an animal based diet to a plant based diet, including educational and culinary resources. In Chapter three, I expose some of the misleading nutritional research that has fueled and delighted the popular press and confused consumers in recent years. This ebook is a great introduction to A New View of Food.
"I am no longer an indentured servant to processed food and unhealthy fats. Debra Shapiro helped me to eliminate the foods that were not nourishing me and took me on a journey of taste bud revelation! If you want to change your relationship with food once and for all, Debra can take you through the steps in a way and at a pace that makes it feel oh so right. Not only am I off of blood pressure meds, but the whole food plant based no oil diet REVERSED the arthritis plaguing my knees. Why would anyone resist the switch? Through my work with Debra Shapiro, my life has CHANGED! If you want boundless energy and a clearer mind, give Debra a holler. You have nothing to lose…except extra pounds and prescription drugs. Love you Coach D!!!"
Update on Kat's journey:
"I am heading into week number eight of my third round of sessions with Debra, and have put two major goals successfully behind me. The first was getting off blood pressure meds, and the second was getting back to the weight I was six years ago so I could safely endure knee surgery. There is simply no going back to processed and oil ridden foods. My body feels like a happy place and I am more active than I have been in years. I am down from a size 3XL dress to an L and from a tight fitting size 20 to a loose fitting 16 sixteen in jeans. My eyes are bright and my energy feels boundless. My confidence, on most days, soars. I find that the joyful energy I have inside of me is infectious and people around me cannot help but smile. I am not saying that challenges do not creep in, or that I don't get hearty punches of self-sabotage. After all, I am a baker, and although my love affair with eating cupcakes and cookies has mostly lost its lure, there have been moments when my old habits kick in and I find myself mindlessly gobbling cake scraps or cookie dough. Debra has named it, "eating behind my own back." With her help, I have found ways to combat these old sugar demons and regain peace and self-control in the kitchen AND still pour joy and love into my baking. I began this new life in March and I can honestly say that deprivation has not played a role. I had grown accustomed to "diets" that were all about NO, you may not eat that, or portion control, or you must exercise so many minutes six days a week. I could muscle my way through those diets for a couple months and lose weight only to gain back what I had lost and more. Living WFPBNO truly is living. I can eat as much as a damn well please of foods that not only taste good, but nourish me, give me boundless energy, and even reverse and combat disease. Cooking my own food has become such a rush. I always enjoyed baking, but cooking was not my thing. I used to rely solely on processed, mostly frozen foods that I could heat up vs. cooking fresh foods. Now I have so much fun trying out new recipes AND I have complete control over all the ingredients. It takes cooking to a whole new level when a friend or family member delights in one of my healthy creations. I urge anyone who wants to change how they feel, inside and out, to give Debra 90 days of your life. Allow your taste buds to shift and your gut to realign! Because in three short months, the changes will blow your mind.
Take it from me. I have gone from a self-loathing fat ass to a self-loving BADASS!
Goal #3, watch your back, because here I come!"
"Working with Debra has been a life changing experience.  She has taught me so much about the hidden fats in food and I now live a primarily plant based lifestyle.  She was very sensitive to my current health issues.  I suffer from Crohn's Disease and a recent CT revealed no evidence of disease.  I attribute this completely to her new view of food.  Her food recommendations are yummy and her substitutions for animal based products are great.  I really appreciated her holistic view of health and eating.  I learned how the food I eat has a direct impact on my mental health.  Her self-improvement exercises were very illuminating.  I learned so much about myself.  I felt supported by Debra every step of the way.  As we near the end of our program together, I am feeling happy, healthy, confident and I've lost almost 20 pounds."
"I can't say enough about how working with Debra has changed my life. I feel so much better in my body eating this way. Having the accountability was exactly what I needed to make this change. It was so worth the investment!"
"Dr. Shapiro is AMAZING! I reached out to her because I trust her knowledge and expertise. Over a 12 week session, Debra helped me to break through my fear of Whole Plant Foods as the way to help my future self. Her sessions are thoughtful and supportive. Thank you Debra for leading me to a better view on food, nutrition and overall greater wellness."
"Debra is a delight! Her energy and passion for plant based eating and her commitment to women being healthy and feeling great is not only contagious but inspiring. I can tell that she loves what she does and loves educating and guiding others. She is so knowledgeable about health and nutrition–just a wealth of intelligence and deep care. I felt really supported and listened to in my time with Debra, and I just knew I was in good and kind hands. She is not only a wonderful health provider but also a light-hearted and fun person. This makes a great combination. Thank you!"
"Debra is amazing. She has been helping my wife and me on our quest for better health with plant based eating. She is both extremely knowledgeable about plant based foods, nutrition and health, and she is an accomplished coach. A good listener, she seeks to understand our goals and motivations to identify the anchors that help us stay on track. Additionally, she is generous with her time and suggests menu ideas that align with our preferences while being nutritious and tasty. We are beginning week 7 of plant based and doing amazingly well and better than we thought possible. Change can be difficult for a couple of septuagenarians. Debra makes it easy. We couldn't imagine doing this without her help."Ken and Paulette, Maryland
"Dr. Debra Shapiro is a truly amazing Plant-Based Health Coach and Doctor. I am a 56-year-old vegan (for the animals!) who first of all, does not enjoy cooking. I used to eat too much processed fast food, loved ordering Doordash, also someone who enjoyed sipping wine in the evenings. Going plant-based was not the issue – my goal was to work towards a healthy whole food plant-based diet, and to drink less wine. Debra is so intelligent – she knows the science behind food, she knows human physiology, she knows how to connect, and those incredible recipes & tips – what a wealth of information! She is also very kind and compassionate, making our coaching sessions fun. Debra has been a tremendous help in coaching me on what/how to eat, plus tools on how to drink less wine. And she turned me onto pressure cooking – I love my pressure cooker! Thank you for this incredible journey I'm on, Debra. Seriously the best thing I've done for my life, my health, my family's health too. For anyone questioning hiring a health coach – I say reach out to Debra! Plant-based health is our best investment for a vibrant, healthy & happier life."
Ready to chat about your healthy future? Get in touch and schedule your FREE one-on-one consultation with Dr. Shapiro.